As a graduate student, you need various tools to help you with your research. These tools not only make life simpler, but they can also step up your research to the next level by making tasks that otherwise seem strenuous easier.
After going through various internships, I faced a lot of issues when it came to editing the grammar of a paper or a project report, accessing your simulation to check if it suddenly stopped in the middle thus losing all data (trust me, the struggle is REAL!), scrolling through a large array of books and ultimately struggling to add citations, and so many other issues. I had gone through all of this until I was introduced to these wonderful tools that I now use on a daily basis.
In this article, I will discuss with you the tools that you will make use of at least once, no matter what field of study you are in. If you are in any of the STEM fields, these tools can be the bread and butter to your research. So buckle up as I take you through the ultimate list of graduate help tools! Subscribe to my blog to get loads of freebies every Sunday and Thursday. If you subscribe I will give you a FREE CV template, FREE Cover letter template and FREE Planner Printables you can use to plan out your day!
Disclaimer:

This post contains affiliate links, which means we may receive a commission on products we have recommended. For more information look at the disclosure policy
The first in our list is, of course, Grammarly. I initially came across Grammarly during my freshman year of college. Having problems with my college assignments and not being essentially brilliant at grammar I did lack some panache which was easily covered by Grammarly. After surfing through the internet for a good grammar checker, Grammarly was the best I could find.
It was easy to sign-in to, simplistic to navigate and extremely easy to use. Once I got a hang of it I used Grammary for my internship cover letters, resumes, CVs etc. It helped me get through various situations which otherwise would have been quite embarrassing.
It was not until I landed the first internship I used Grammarly to its full potential. I was writing a conference paper as well as my internship report at that time when I was going through the Grammarly homepage. That is when I came across the plagiarism checker and it introduced me to a whole new world. Surfing through every nook and corner of the internet the checker helped me bring down my report to 4%. I have been using Grammarly for proofreading and as a plagiarism checker ever since.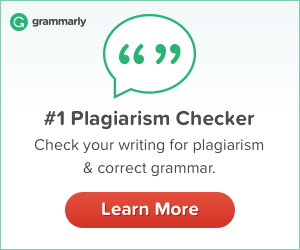 Let us know Grammarly a little better?

Released on July 1, 2009, Grammarly has shaped how we perceive any form of text. It is used by academicians all over the world. It is an AI-powered tool which corrects spellings, grammar, sentence structure, punctuation and has a lot of other features.
Why is it such a great tool for a graduate student?

As a grad student, you tend to land on tasks the require you to proofread, write and check various report. I bet not a day goes by when you are either not checking something your prof handles to you or writing a report or paper of your own.
In the professional world, grammar has a huge role to play when it comes to any form of writing. Papers get rejected due to careless mistakes which can easily be avoided with tools such as Grammarly.
Grammarly can be used with any platform. It is easily installed on MS Word, has a plugin for various browsers (Chrome, Safari, FireFox, Edge) and is also available on the phone. It is free for personal use, easy to sign up to and oh so simple to navigate.
Being the best plagiarism checker & proofreader in the market, it is a MUST have for any graduate student. Click Grammarly and get started!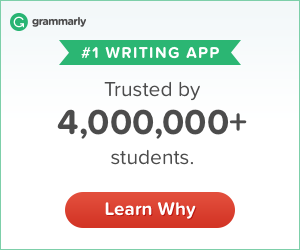 Team viewer
Up next let us talk about Team Viewer. Now, this is a tool that saved me from losing weeks of work and research. It is a tool to remotely access any PC at one location while you are at your laptop or PC located elsewhere. Still not clear? Let me explain.
You can 'view' the content of another computer remotely (say located at your university) from your own laptop or computer while sitting at home and working on something else. All you have to do is download the software to both the computers in just 3 simple steps and know the partner ID and password to access it.
So this is how I used it. I normally set up my simulation on a PC in the lab connected to the university servers which are obviously faster than my computer. Now, the simulations used to run overnight and get completed in the morning. It took me an hour to commute from my house to the University (during my internship). As you know, even an hour is precious when it comes to running simulations. Using Team Viewer I could remotely change the code in my University PC using my own computer while sipping my morning tea. This saved me from a LOT of turmoil.
It was most useful when simulations would just stop in the middle. Now, if I did know have team viewer I would have to wait till the morning all excited to see the simulation complete only to find out later that it stopped ten minutes after I set it up. Seriously, guys, this is more heartbreaking and ANNOYING than anything else. This is when TeamViewer comes to the rescue
Let us know Team Viewer a little better

TeamViewer was launched in 2005 and caters to online remote access and collaboration worldwide.
It is available as a free download for personal use for computers and even as an app for mobiles. Once you install TeamViewer you will get a screen where you will need to enter the partner ID and click connect. They will then as the password of the other computer and then you are good to go. You can click here to download it.

Why is it such a great tool for a graduate student

Other than the reasons I mentioned above, team viewer is great for collaborative work. As a graduate student you are ought to collaborate with some professor or another grad student residing elsewhere. In such cases, having a tool to provide remote access to your partners PC can be a blessing in disguise. You can look over each other's work and also set your own simulations
As I had done for my college you can too remotely access the PC in college connected to the servers from your own laptop. This can speed up the process tremendously.
You should check out TeamViewer as a tool!
Google Scholar
Now, this is a platform you must have definitely heard of. All grad students have used this for some sort of citation or referral. But nonetheless, I will be sharing it with those of you just starting out and are not aware of it.
Google Scholar is 'search engine' if you will for scholarly work. You put in a name of an academician, any piece of work, a research paper, a book and it will show you or link you to the articles. Basically what Google does, but in academia. There is a vast array of journal papers, books, conference papers, citations, abstracts, dissertation, thesis anything and everything indexed in academia.
It is a great tool for students who want to refer to a particular paper or topic they are working on or need citations for their upcoming report or papers
Let us know Google scholar a little better

Released on November 20, 2004, Google Scholar is a collection of bibliographic work allowing access to academic published or to-be-published work.

To access google scholar click here. It will take you right to the den
Why is it such a great tool for a graduate student

Google scholar has a vast collection of papers from the best publishers. This makes it a great tool to search for papers relevant to the particular topics a grad student will be working on.
Citations are a piece of cake with google scholar. All you have to do is go on to the website, type the name of a topic or whatever it is you are looking for. Under the topics that come up, there will be a quotation mark symbol. If you click on it, you will see the citations offered for different kinds of press. It even provides BibTeX.
It also shows you related articles and takes you straight to the content.
If you are looking for a prof and cannot seem to find his/her profile on the university page, chances are they exist on google scholar.
So check out Google Scholar.
LaTeX
I have talked about LaTeX at length on my blog. It is a typesetting tool used to write a CV, cover letters, ebooks, books, research papers, thesis and anything related to academia. If you are struggling with formatting issues, this is the place for you. I won't talk in detail about LaTeX here as I have written detailed articles about it.
Go to these links to know what LaTeX is. Go on, I will wait, I promise…
So now that you are done with knowing what LaTeX is and how to use it, I shall continue with the enlightenment.
Let us know LaTeX a little better

Welllll, you already read the articles above so you know all about it!

Why is it such a great tool for a graduate student

Now, this is something I might have skipped in the articles. LaTeX is the best tool for writing your thesis, research papers, journal articles, making posters, presentations, anything you can think of. It provides countless templates accepted worldwide and can help portray your hard work correctly.
It is an extremely professional tool used by academicians worldwide and can be used both online or offline.
A combination of Grammarly and LaTeX can help you take over your subject. To get started you can go to OverLeaf. They have made the process of learning LaTeX extremely simple.
I used to have a lot of problems in writing equations and always wondered how in the world do people write pages and pages full of them. The answer my dear friend is LaTeX. It makes writing equations as easy as writing them down with your hand without the hassle of getting stuck trying to find the symbol for beta on word!
Go on, use LaTeX and make your life simpler!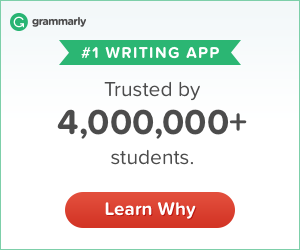 Mendeley desktop
I discovered this brilliant tool during one of my internship excursions. Mendeley desktop is a great organisation tool for researchers. It helps you collect all your papers, thesis, books etc in one place and is accessible from all around the world. If you happen to visit another place but don't have your computer with you all you have to do is log in Mendeley and access your data.
Mendeley desktop collects information such as authors, title, publisher, abstract and puts it in one place, making referencing much easier. You can also add an annotation as you read through and share the papers with your profs or fellow grad students and annotate together making sharing of knowledge simpler.
Let us know Mendeley desktop a little better

Purchased by Elsevier in 2013, Mendeley Desktop was released in August 2008 by three German PhD students. It is a tool for sharing of data, collaboration among peers and curating research information.
It provides a free 2GB data upon signup and you can upgrade for more memory.
Why is it such a great tool for a graduate student

You get to see the premise, abstract and authors of a paper in just one block without ever having to open it. It can be a great tool for any grad student trying to brush up what the paper is all about or you can just going through the notes you made on Mendeley to get an overview as shown in the picture.
Mendeley also offers a plugin for MS word which can help insert citations into the papers or any other document that you are writing. This makes the process of writing a paper much more relaxed.
Get more organised with Mendeley Desktop!
So these are with these 5 research tools you can easily concur your research. These tools will certainly supplement your research and lend you a helping hand.
Please do subscribe to my list to get the latest updates and freebies every Sunday and Thursday right to your inbox. Be a part of my journey and get to know all other champs too through my exclusive facebook group. Let us grow slowly and steadily and support each other in the journey!
Do comment below and tell me how these tools helped you out. I reply to all! Do share this post with your friends to help them out. If you have any doubts, want to start a conversation or do a collaboration go to the start here page.
Have an amazing day!
Treat me with a cup of coffee if this post helped you in any way! 😀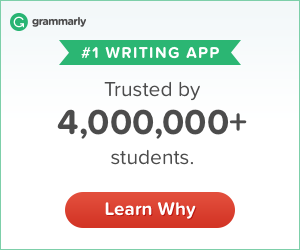 Some of my favourite posts in the creative me section are:

How to make a DIY Tassel
10 DIY Bookmark Ideas in Under 10 Minutes
5 Types of Trees to Draw Step by Step
How to Set Up Your Monthly Planner with Free Printables
Some of my favourite posts in the technical me section are:
How to Write Undergraduate CV for Internships
A Simple Guide to Understanding LaTeX for All
5 Steps towards a Research Internship for Students with No Experience
5 Different LaTeX Template Tutorials using OverLeaf