Writing a CV can be a daunting experience for many. While doing so a lot of students make some common mistakes that are easily avoidable. Encompassing your entire student life and experiences pertaining to an internship or job and putting it in two pages can definitely be a challenge for many.
Having faced similar issues and looking back at them, I must say they were easily avoidable. Spending a few more hours and working on each and every piece of the CV can save you a lot of effort as well as land you the position you are in search for.
In this article, I will take you through the several mistakes that students make while writing and CV and what should you do to avoid them. These mistakes are common to most trades and positions you apply for. It will give you a general idea on how you can refurbish your existing CV or structure it if you are writing your first one.
If you want to know how to write a CV go on to the article How to Write an Undergraduate CV for Internships and you will get a gist of the process.
Without further ado, let us get to know the common mistakes made while writing a CV.
Disclaimer:

This post contains some prices which are taken from online sources and are subjective to change as per the company. For more information look up the disclosure policy
Mistake 1: Same CV for all Positions
This is the number one CV mistake made by a lot of students. They make generic CVs or resumes and stick them to all cover letters and emails that go around. I too was guilty of the same. Slowly I realised, applying for an internship or job related to one field will not equate to another even within the same area of study.
When applying for an internship or a job be sure to revamp the CV according to the job at hand. This will not only change from one field to another but also for subject to subject within your field. Having a focused CV can definitely work in your favour and will not annoy the recruiter with irrelevant information.
This common mistake in your CV can cost you a position of your preference.
Mistake 2: Selecting Overwhelming Templates
This is another one of the CV mistakes to avoid. When starting out students are really attracted by pretty and colourful resume or CV templates. Although these templates might appeal to some, they take away the focus from the subject matter. They are at times quite complicated to let the reader easily skim through the main projects and qualifications.
It should be simple, easy to read and not too much. If you are in designing and any of the creative arts where having a 'designer' CV will work in your favour. Go right ahead, show your creativity using a CV. If not, keep it simple and short.
The main point of a CV is to put forward your career into a paper. If you are in STEM or something not related to creative arts, do not try to over fancy your CV or resume.
Mistake 3: Too Much Information
This is where I feel we students lack most of our experience in. As the saying goes, too much of anything is bad; that includes information as well. This not only pertains to students but to a lot of people in general. We want to talk a lot about all we have achieved and accomplished. At times many go to write about three to four pages! Before you do this, ask yourself a question; Will you be willing to read four pages of a CV? I am sure the answer is no.
Yes, you should have details about your career or education in your CV, but it should be the heading and maybe two to three lines explaining the project or position. Not more.
Having a crisp and concise resume or CV will give your recruiter an idea of what you have done and how you can contribute to the position at hand. A longer CV is more likely to sway them off.
Mistake 4: Having No Structure or Flow
A CV has to be organised. Having a haphazard CV can be brutal to your application as it can confuse the recruiter and provide no direction of flow. As I mentioned in my How to Write Undergraduate CV for Internships article, you should start with credentials and slowly move on to previous experience and projects.
Image starting off with your projects, then going on to your name and ending with the field of study. Such a CV has no structure and is very difficult to follow. Flow in the structure of the CV will provide the reader with a pathway and will urge them to go through the entire CV or resume.
That said, having a well made and structured CV will also give the reader a chance to skim through the piece and make mental notes. Remember chaos leads to more cahos.
Mistake 5: Writing Irrelevant Information
This is another big factor that can help determine the impact a CV will make. If you are applying for a position in say, core engineering and you go about writing your experiences related to say, content marketing do you think the recruiter will read through the entire CV? The answer is mostly no.
The information you provide in our CV should be relevant to the job/internship you are applying for. Now that does not mean that you cannot include your other achievements. Some feats like volunteer work or writing skills in a blog are interchangeable and can be applied to a vast variety of fields. However, if you are applying to say marketing, writing about your engineering research projects is 'irrelevant information'.
Now you must be thinking, what if I want to apply for something that is completely different from your field of study. Well, a lot of people do it and it is possible. In such cases, you can extract some major features of your previous work and put it into your CV. For instance, taking the previous marketing and engineering example, you can write how teamwork in some research projects in college helped you learn about teamwork which is also implemented in marketing jobs.
So you see? 'Extract' relevant information and put it in. Do not write irrelevant information.
Mistake 6: Writing Wrong Information
Now, this can cost you potential internships or jobs. Many times students tend to use templates of previously existing CV. Not that is not completely wrong if such a template is openly available for use, but REMEMBER to change the information. Many times a small mistake such as a name can cost you a job. Just imagine going for an interview, introducing yourself and someone else's name was on the CV. It'll be brutal.
Many times students forget to put the right phone number or even email ID. Do not forget to cross check that. It might cost potential positions.
Mistake 7: Not Proof Reading
A small mistake such as a spelling mistake can cost you. Proofreading any document is essential. Now you must be 'I don't need that. I am great with words'. Well yes, you might be. But it is better to be safe than sorry. Once you are done writing down the entire CV read it again. This will help you find some obvious mistakes that you have made. Spelling mistakes, grammatical mistakes and the mistakes of 'incorrect information' discussed above can all be avoided just by spending five more minutes of your time.
Now if you are not great at spellings just like me I urge you to use proofreaders like Grammarly. This tool is BRILLIANT. I have been using it for over three years now and love it. If you have no idea what the heck I am talking about go on to Review of Grammarly Premium VS Grammarly Free Version and read it. Here I discuss this amazing proofreader in detail. You can then come back and finish the article. You will not regret it!
If not then Click here to get it for free! Taking care of tiny mistakes can save your CV.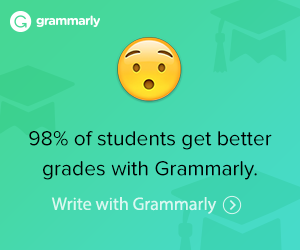 Mistake 8: Using Overused Phrases without Proof
This particular mistake is actually quite a cliche. Many of us are AMAZING at this. One small example of this is 'I am a great team leader and am good at speaking skills'.
Okay. So you are telling me you are a great leader. But do you have a backup to prove it? You should always back up a claim with a small Statement. You could have instead written 'Heading the team for <some project> which helped my team achieve <this> has shown me how to be a good leader'. Now, this is not the best of examples, but you get the point. Back up your claim.
Mistake 9: Not Updating Your CV/Resume
So you have completed your first year and have started applying for internships in your second year. Or you have graduated and are applying for jobs. In either case, don't forget to update your CV. You do not want your old GPA going over to the professor or recruiter. And the old CV won't have your new projects in it.
You must be thinking that this is obvious. Well, it really is not. Many times students forget and this even though a small mistake can cost a lot.
Another mistake within this category is don't name the CV of different types by the same name. I have been a victim and have known many who by mistake sent over their old CV unknowingly. It is better to name the CV either by the year or if you tend to make a lot of changes then by date.
Mistake 10: The Difference Between CV and Resume
This is a highly debatable topic. Many applications use it interchangeably and many mean them specifically. So in this article of mistakes lets briefly discuss the main differences. If you want I can do a full dedicated post to this. Just let me know in the comment section below. 🙂
CV
Number of pages: About 2-3
Layout: It is more detailed and has more detailed information about the person
Format: The format of writing is elaborate as you have the independence to write more
Resume
Number of pages: Mostly 1-1.5
Layout: It is smaller and has more precise information about the person
Format: The format of writing is restricted as you have to make the information concise
This is the major difference between them. Now that being said, many places say 'CV/Resume' in this case you might combine the traits and send it in and it is interchangeable. But if they mean specifically CV or Resume it is better to stick to their names. Many places ask specifically for resumes. The reason being that they do not have to go through tons of information. But if they don't you can send your well-made CV as you have a little more independence in writing.
Mistake 11: Not Being Specific
So this is not a huge mistake, but at times can be detrimental to your CV so I thought I would rather include it here. What I am talking about here is the art of being vague. Many of us excel at beating around the bush. But it won't work when writing a CV.
For instance, when you are talking about a particular subject, in this case, say 'Aerodynamics' do not just write 'I have done various projects in aerodynamics' be specific. Mention with a small heading the name of a project and a 2-3 line description of the project. This can help streamline your CV towards the application
These are the common 11 mistakes that many students tend to make while writing a CV and resume. And yes, they apply to both CV as well as resumes. I hope you learnt something from this post and will implement it in your CV writing. These mistakes can make or break a CV and it is better to keep them in mind when writing one. If you would like to learn how to write a CV go on to my article How to Write an Undergraduate CV for Internships. It will surely help you learn how to write a great CV.
If you would like to receive a FREE CV and cover letter template, as well as an internship applying timeline, subscribe to my list below.
I hope you enjoyed this article. Do leave a comment below if you have any queries or just want to say hi 🙂
Have an awesomely productive day!
Cheers!
Some related posts in technical me section are:

How to Write Undergraduate CV for Internships
7 Best Steps to Write a Cover Letter for Research Internships
5 Steps towards a Research Internship for Students with No Experience
5 Greatest Research Tools Every Graduate Student Needs