Grammarly is the bread and butter of my everyday writing tasks. It is an online spelling, grammar and plagiarism checker released in 2009. Writing an email, jotting down thoughts for my blog posts, writing papers for college; there is not one place where I did not put it into use. But for doing so, I have been using the free version which available for all. I always wondered how will my writing improve if I take up the premium package.
Grammarly is one software I use in my day to day life. Although I have written many pieces, I am a sort of a sloppy writer. I forget to add punctuation marks, make LOTS of spelling mistakes and even though I am good with grammar, it can get lost in the pool of words. When I first found about Grammarly through a YouTube ad, I rushed into downloading the plugin as well as signing myself up. That was three years ago.
In this article, I take you through a detailed comparison between Grammarly Premium and Grammarly the free version if the premium version is worth pursuing or not. I will talk about the Pros and Cons, features of each, what professions it can be useful for and if it is worth considering. I have also included a time stamp so to speak so that you can skip to parts most relevant to you.
So buckle up!
Disclaimer:

This post contains some prices which are taken from online sources and are subjective to change as per the company. This post also contains affiliate links, which means we may receive a commission on products we have recommended. For more information look up the disclosure policy
What is Grammarly
So before we dive in, let us get a quick recap of what Grammarly can do. For those of you who have no idea what Grammarly is, this could be a good start too.
By the way, if you have not signed with Grammarly do it now so we can work at it together! Just click here 😀
Launched in 2009, Grammarly is an online software that does detection of wrong sentence structure, spelling, grammar and style mistakes. It can also assess what type of document you are writing and will give you editing advice accordingly.
Available as an app for IOS and Android, it is also downloadable as a plugin and can be used with Microsoft Word. Grammarly works on Safari, Firefox, Chrome and Edge as a plugin. You can also go on to the website and log in with your credentials and use their own editor.
Grammarly also provides a keyboard for IOS and Android where it gives auto-corrected words, suggestions to the words and you can just tap and type it in.
How To Get Started with Grammarly for FREE in 2021?
So before we dive deep into the comparison and see what each feature can do, create an account so that you get a feel of the software and it is for FREE. So why not? Click here to get started and just follow the steps as shown below! Don't worry, it opens in another tab. So you will stay right where you are.
After you click on the link, you will land on this page.
Click on 'Add to Chrome'. This will take you to the signup page and open the chrome web store in a new tab. Don't worry, you can skip the extra tab that opens up but clicking on the 'Add to Chrome' takes you on the signup page. However, I recommend adding it to your browser. If you are on any other browser, it will say 'Add to <your browser name>' instead.
Put in your email id, password and username, and you are in! This wonderful application will really help you out 😀
Review of Grammarly
So, let us talk about what all Grammarly can do. For the case study, I have written a small essay from and will be comparing it with both the free and premium editors and looking in-depth of how they edited the same piece of information. Just a heads up, I have copied it from some sites to cross-check the plagiarism checker of Grammarly. I do not own any information written in the document I have referenced for Grammarly.
The Grammarly Free Version
Grammarly Menu
When you log on to Grammarly the layout of the front page is a shown in the picture below. On the left, there is the menu of the application linking to 'My Grammarly' the home page, 'Profile' where all the information is stored, 'Apps' where all the plugins for different browsers, MS word extra are shown, 'Premium' link to upgrading the account and of course the Log Out button. This section also has a prompt introducing the business account.
My Grammarly

This section links to all the existing documents that have been edited using the on app editor as well as the prompt to upload or start a new document.

Profile

This section includes two subsections; personal dictionary, language preference, account details.

The personal dictionary allows adding words that are not recognisable by standard dictionaries. This can include your first name, last name, the name of a company, anything that can be flagged by Grammarly as a misspelling.

Language preference includes options between American, Australian, Canadian and British English. It also gives a detailed description of the four if you are confused.

The Account Includes basic information of the account.
Apps

Grammarly apps give a suggestion of all the apps delivered by Grammarly and where they can be used and downloaded as shown in the image below.
Grammarly Editor
Now the free version offers a variety of things. Let us dig deep with the case study. As mentioned before, I uploaded a small essay on cars and electric vehicles into the editor of Grammarly. This is how the layout of the editor is for the free version.
This is what each of the symbols means on the editor and let us look at it one by one. On the left, you see options for 'back to Grammarly', 'upload a document', 'download a document'.
When you press the 'start assistant' option on the right you are welcomed by two options: performance and set goals. After I uploaded the document onto the editor I immediately saw that there are a lot of errors in the document.
Set Goals

I feel that this tool can prove to be extremely useful. Using the set goals tab you can tell Grammarly about the kind of content you will be writing. As shown in the picture below, you can set the intent of the document, type of audience, writing style and the emotion you would like the document to portray.

You can also set the domain of the article, i.e. if it is being written for an academic purpose, business, creative or if it is just casual. However, this option is available just for premium users and we will look into it in the next section and see if it is worth buying.
Performance

For the performance tab to work, you need at least 30 words in the document. It gave me a score of my essay, the word count as well as the readability as shown in the picture. This tool is available on the free version and can be very useful. Not does it only tell the reading time, it also gives a readability score assessed by the Flesch reading-ease test. It also lets one download the report as a PDF.
Now using the general version of Grammarly, you can look up the spelling mistakes, punctuation errors as well as conventions. It also says that I have 25 premium alerts. These are the ones as shown below. The free version is great for those who are clumsy with spellings and punctuation but if you need something which will look up grammar and sentence structure too, the premium version is the place to be! I will be tackling these in the next section and see how it works.
So, start using Grammarly today completely for FREE if you have already not signed up!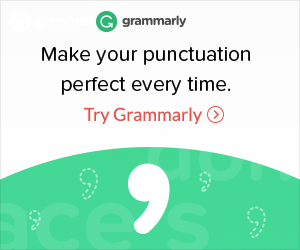 The Grammarly Premium Version
Grammarly Menu
The premium Grammarly menu is not so different than the free version. Instead of the 'premium' option on the menu on the left, it has a premium tag and subscription option where it tells how much time is left for the subscription to end.
Grammarly Editor
Now the Grammarly editor is what we will discuss in length here because it does soooo much more than the free version. Although the layout is same as the free version, the premium version uncovers all the premium hidden features we spoke about earlier. Here is a picture of what the free version said so that you do not have to scroll up again.
As soon as you enter the editor and copy the text, the goals widget pops up. I selected the same options as for the free version, but this time I was also able to select the domain of the article from the options of
Academic
Technical
Creative
Business
Casual
For this article, I went with casual as shown below. The performance tab remained the same.
Premium Tools
After pressing done this is what I came across. The premium alerts in the free version said that I had 25 alerts, and in the premium version I was shown all these alerts as shown below. Let us go over each of them
Grammar (2 alerts)

The premium editor showed these two errors in this category. One related to the tense of the word and the other to a modifier word used. According to my knowledge, the tense used in the sentence is correct. The premium version is referring to another part of the sentence unrelated to the tense. However, the modifier suggestion works! It is correctly suggesting the shift of the modifier elsewhere. Now I know, even though the grammar checker does not work correctly for this particular text. It worked wonderfully for some other grammatically wrong sentences I had earlier typed in. This can be essentially beneficial to those who are learning how to write proper sentences in English or are maybe just not so good at grammar. Having an eye for lookout can be beneficial and Grammarly does provide that.
Punctuation (3 alerts)

Moving on to the next alert, punctuation can be specifically confusing to many. I have seen quite a lot of articles giving unnecessary commas or misplaced semicolons. A wrong punctuation can completely ruin the flow of a sentence. In this alert, Grammarly first warns with the incorrect clauses and gives some options to correct it. I think that is absolutely wonderful. The alert is well placed and the options it gives out are quite correct. The other two alerts talk about incorrect commas. This can be exceptionally helpful for those who often miss out on punctuations. Even the pros at times can neglect a comma here and there. With the great AI at work, it rightfully recognised how to change the sentence for the better.
Conventions (1 alert)

This alert is to notify the writer of the norms as shown in the picture below. I feel this is something many people are aware of and does not directly affect either the structure of the writing or the flow.
Formality (2 alerts)

I had selected the style of the article to be formal in the goals setter. For this reason, it suggests the alternatives to a few words I used at the beginning of the sentences. This can be specifically useful while writing any formal documents. Although the suggestions can be replaced by yourself, it can easily skip the eye.
Conciseness (2 alerts)

I quite like this particular option. At times articles and documents can go well beyond their intended length. This particular tool can be helpful while trying to shorten writings. As shown in the picture, it suggests words that can make the sentence structure better and more concise.
Clarity (5 alerts)

This one is my most favourite tools and I feel that premium can be worthwhile for this tool particularly. It shows you that you have written in a passive or active voice and gives suggestions to change the tone accordingly. Even though it can be done by anyone who has a little knowledge of grammar, it can easily pass the eyes. For instance, in this small article, there was a total of five alerts as shown below.
Vocabulary (3 alerts)

This tool is great for suggesting alternatives to words which can enhance the structure dramatically as shown.
Plagiarism

feel this is the best tool available, especially for professionals and college students. I ran a test on the article and found that it has a 2% plagiarism. This particular tool can make it a very handy tool and worth the premium price.
Human Proofreader

If you are not satisfied with Grammarly, you can get a human proofreader to give you advice. This is an exceptional tool in the premium version which can provide a lot of insight into your work.
So there you go, a total of 25 alerts that were not shown by the free version. Even though some of them were highly predictable and might not be as useful for those who are well versed with grammar, these tools can be a saviour for those who struggle. It has a great plagiarism checker which can prove to be very beneficial to college students as well as bloggers.
The tool is great for those who are still unsteady with grammar and require help to write documents. The premium version is also great for those who are looking for a virtual editor. Trust me, you cannot go wrong with Grammarly.
Now, let us move on to a comparison of all the features of Grammarly and if this software is worth considering. If you are still not sure, start using Grammarly for FREE and you can always decide later on! Click here to get started!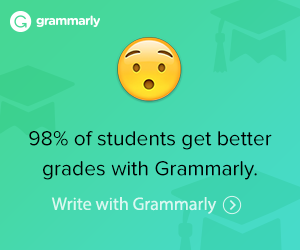 Business account
Grammarly also offers a business account which has features similar to premium. In addition to that, you can add the premium features for a team of 3-100 people.
Comparison of Free and Premium Versions
Offered by both
Grammar errors
Spelling errors
Punctuation errors
Both the free and premium versions offer this. It checks the spelling errors, incorrect punctuation marks and basic grammar.
Offered by premium and business account only
Writing style corrections
Correcting the sentence structure
Overly used words
Alternative Vocabulary
The tone of the document
Plagiarism
These tools are very helpful for those who are not so well versed with grammar and can help take your written work up a notch. Its suggestive tools for changing the voice of the article is very helpful and can save your essay. I do not have to tell you how badly any sort of plagiarism is looked upon in college. The tool checking for plagiarism is extremely useful for college students.
To test run another plagiarism check I ran another test this time directly copying some random text about aircraft from Wikipedia to see if it lists out the sources. To no surprise, at all, it gave a 100% plagiarism and listed the source. IT WORKS! So if this is what you are looking for a Premium account surely can help you!
So if you are still not sure just sign up for FREE today. You can upgrade at any time, but do reap the free benefits at least. It is worth it!
Thank you so much for reading this article on Grammarly. I have been using this application for more than three years now and must say that it is truly worth it! The free version has helped me with so many assignments, papers, essays and I do not think there is a better grammar checker online. I use it for my everyday blogging tasks and it is truly a great proofreader. Still wondering if the premium version is worth it? START WITH THE FREE VERSION TODAY AND DECIDE LATER!!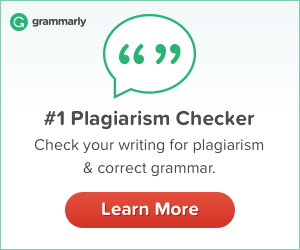 By the way, sign up to my subscription list below. I give out freebies every Sunday and Thursday. If you join you get to be a part of my extra exclusive group of champs on Facebook where we can start talking to each other and build up a connection 😀
If you enjoyed this post please share it with your friends and family and also leave in a comment. I reply to everyone! Thank you so much for stopping by this small corner of the world wide web and catch you on the next one. Just subscribe to my list to never miss an update. If this post or any of my other posts have helped you in any way how about you get me a cup of coffee? 😛
Have a great day!
Some of my favourite posts in the creative me section are:
How to make a DIY Tassel
10 DIY Bookmark Ideas in Under 10 Minutes
5 Types of Trees to Draw Step by Step
How to Set Up Your Monthly Planner with Free Printables
Some of my favourite posts in the technical me section are:
How to Write Undergraduate CV for Internships
A Simple Guide to Understanding LaTeX for All
5 Steps towards a Research Internship for Students with No Experience
5 Greatest Research Tools Every Graduate Student Needs