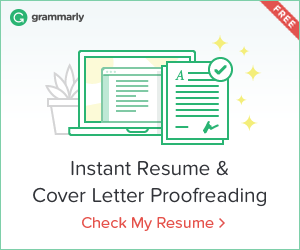 You have to agree that a cover letter is essential for any form of application. All undergrad students must know how to write a cover letter because sooner or later they will apply for internships or even jobs. A good cover letter is a gateway towards wonderful opportunities.
Surfing through the internet I could find many samples of cover letters but rarely any articles on steps to write a cover letter to fit students of all needs. Many were meant for just job applications and rarely focussed on research-based projects. After going through great many cover letters and writing various ones for internships I have created a comprehensive article on steps to writing a cover letter for any type of internship.
Using this post I am going to take you through a step-by-step process of writing your very first cover letter. I have also included a FREE sample, so be sure to subscribe to the post at the end to get your FREE template of a cover letter.
Let us begin, shall we?
Disclaimer:

This post contains affiliate links, which means we may receive a commission on products we have recommended. For more information look at the disclosure policy
The topics are:
What is a cover letter?
A cover letter is your first introduction to your recruiter. It tells the recruiter, who you are, why you have applied and how will you be beneficial to the organisation or institute. Merriam-Webster defines a Cover Letter as:
"a letter that is sent with something to explain the reason for it or to give more information about it"
It is essentially the trailer to the movie that is your CV. A cover letter is an instrument that takes your recruiter or professor (if you are applying to a University) towards your CV. If you do not write a captivating cover letter chances are that your recruiter might not even read your CV.
You have to make sure that your cover letter leads to your CV. This is what a CV should include:
Start with Respected <name of professor>. Terms like ma'am or sir or to whom it may concern are too generic and show that you have not conducted research on the person at hand; even if you have.
Start by introducing your intentions. Try to use a less generic term like "I am writing to…". Instead introduce yourself "I am <name>, a student of <field of study>…". The recruiter already knows your intention of writing the letter. The first paragraph should include your field of study, a basic introduction to you; something which will keep the reader engaged to keep on reading.
The body of the cover letter should include the highlights of your career – previous internships, important projects, volunteer work – which will show your potential to the reader. But remember, do not just copy your entire CV and put it in the body. You may include some aspects from your CV but try to add things you have not mentioned in your CV.
The body should include content which is relevant to the internship/job you are applying to. Don't just mention anything and everything because that will just take the reader away from your cover letter. As an applying intern make sure that you do not go off topic.
You should not only mention your previous experience but also must mention how you will be beneficial to the institute/organisation with your skill set.
This is the part where you will have to convince your recruiter to take you as an intern. You will need to tell them how you will benefit them. If you do not have the required skill set this is where you convince them that you will learn it all and prove useful to them. You can do this by talking about your relevant skill set.
For example, as an engineering student (taking my example) you have worked in the experimental field initially and now would like to try the computational side, try to show how your previous skill set is transferable to the new position. This can apply to any situation or field of study.
If you are just beginning as an intern, and this is your first internship make your previous experiences in projects and other parts of your field of study are transferable to the current position. Convince them that you will work towards any task they hand you. An internship is a learning process after all. Even the recruiter does not expect you to know everything, but you have to convince them that you have the willpower to learn.
I hope this clears what a cover letter is and what it should include. I have included a FREE template which you can tweak to your needs. Just SUBSCRIBE to the form below and get your freebie along with my other free gifts to you (CV Template, Internship Timeline). To learn how to write a killer CV for your applications check out my article 'How to Write Undergraduate CV for Internships'. If you don't know how to apply for an internship at all go to the article on '5 Steps towards a Research Internship for Students with No Experience'. These open up in new tabs so you can see them both side by side.
Now moving on to the steps one should take while writing a cover letter for your application:
Step 1: Research on your recruiter
You MUST conduct research for the position you are applying for. You cannot just write a generic cover letter for each internship and expect returns.
How do I research on the recruiter?

If you are looking at professors you must go to their websites or web pages, search for the projects they are currently working on. Read up on their most recent research papers to see what projects they are currently working on. I have written how to go through profiles of professors on the article 5 Steps towards a Research Internship for Students with No Experience. This link will take you straight to it, and get you back right here once you are done!
If you are looking for an organisation be sure to check out their website, read up on the recent work they have done, look at the recent projects they are working on and what they are looking for in a candidate.
Step 2: Don't just copy your CV
You have to make sure that the content of your cover letter varies from your CV. This not only makes your cover letter SUPER long, but it might also be off-putting. Remember the cover letter is just the trailer and your CV or resume is the actual picture.
Write the most significant terms from your CV. If your CV mentions in detail the work you conducted on a project your cover letter should contain the concise version.
Fill in the gaps and space that your CV could not explain.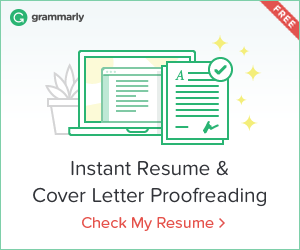 Step 3: Talk about your strengths
As mentioned in the article 5 Steps towards a Research Internship for Students with No Experience you have to talk about your strengths.
Include topics such as leadership skills, time management, quick learner e.t.c. But do not just blurt them out! You need to provide a non-generic example to each of the skills you mention. What do I mean by non-generic? For instance, you may say that while working on a group project on so and so, you were able to solve differences between your teammates which helped you enhance your leadership skills.
Don't just write, 'While working on a group project I gained leadership skills', this is too generic and does not highlight your potential in any way.
Step 4: Shift them towards your CV/Resume
This is quite an important step. The main purpose of a cover letter is to provide your recruiter with information on why you can be the perfect fit for their requirement but the job is not over yet. You have to write a conclusion such that they want to know more and shift to reading your CV/Resume; that is where the real magic occurs.
Your conclusion does this job. Tell the recruiter that you have attached your CV for their kind perusal. You can provide your contact number so that they may contact you. Tell them that you would like to work on any project that they find fit for you, this might open up your prospects of getting a research internship.
Do remember to thank them for reading your application.
Step 5: Don't just apply for the sake of it
Do not apply for an internship because 'all others are doing it'.
If you happen to come across a position of interest you must definitely apply for it. But applying for any and everything will not work your way. It'll not only be difficult to get the job well done but also might pull you back which may have consequences towards your other internships. Try to look for something you are passionate about and work towards that.
Step 6: Think like your recruiter
Put yourself in the shoes of the recruiter or the professor and assess your profile. Do you think that you are suitable for the job? If not, what can you do to improve?
This will help you eliminate the issue that might occur while writing the cover letter. A SWOT analysis that you do while writing your CV might help you out in this aspect. The link will take you to the SWOT to have a quick glimpse, and get you back here again.
Write about how you can help them achieve their goals by talking about your field of study and how that aligns with the job/internship profile.
Step 7: Keep it crisp, concise and use Grammarly
This is probably one of the most important steps that you must take care of. Once you are done writing your cover letter eliminate what you think might be useless to the application.
While writing the first draft we usually tend to write long detailed paragraphs. For your second and third drafts, your job is to make the long sentences short while conveying all the information you want to send out.
Long cover letters are usually skipped by and they might miss out on a lot of important data which would have otherwise been avoided if you made the content shorter.
Keep the limit to 400-500 words.
Any cover letter reaches its breaking point if it happens to miss a spelling or even a coma. When it comes to academicians, they DO NOT take grammatical mistakes lightly. Grammer is a part of an everyday task of any researcher. When you write papers, make presentations, go for conferences, write your thesis, project reports, they have to be correct. Grammatical mistakes can prove to be fatal in such cases and can cause rejections of papers and be a killer point to the grades of your reports.

This is when Grammarly comes to the rescue. The The World's Best Automated Proofreader Grammarly can literally save your cover letter. With its plugin for web browsers, anything you write in your email editor is caught by Grammarly and shown with a red underline under the word. Grammarly also notes missing punctuation marks and incorrect spellings. This tool proves extremely useful when you have loads of cover letters to write and cannot concentrate on the every minute detail. Grammarly does the proofreading for you.

Grammarly is a tool I use on a daily basis (even for this blog) and highly recommend to all my champs!
So there you go! I hope this article helped you set a structure for your cover letter. I have included a FREE template of a cover letter. Just subscribe to get your free goodies along with some other templates. I publish every Sunday and Thursday.
If you are one of my returning champs who has already joined me on my wonderful journey you must have already received the goodies by now (a plus point of being one of my champs!). if not, just subscribe to the list and get not only a free cover letter template but also a free CV template and a timeline to prepare for applying for your internship and a new surprise every Sunday and Thursday!
All the best for your upcoming job/internship! Thank you so much for reading. Now while you are at it, it would be wonderful of you to share my post so that others may benefit from it too.
If you want to know how to excel in academic writing (essays, cover letters etc) 'A Simple Guide to Understanding LaTeX for All' where I take you through a step by step process of making your academic writings easy. Or you can check out how to write a CV and apply for internships. It will definitely help you out!
Happy applications 🙂
Treat me with a cup of coffee if this post helped you in any way! 😀